Every business has a system; for example – you currently make 10 sales per week, you have a system too. It's just that it's not effective or sustainable in this technology age. For example, when Sis Halima's customers message her, what she does is illustrated below, which is common to most businesses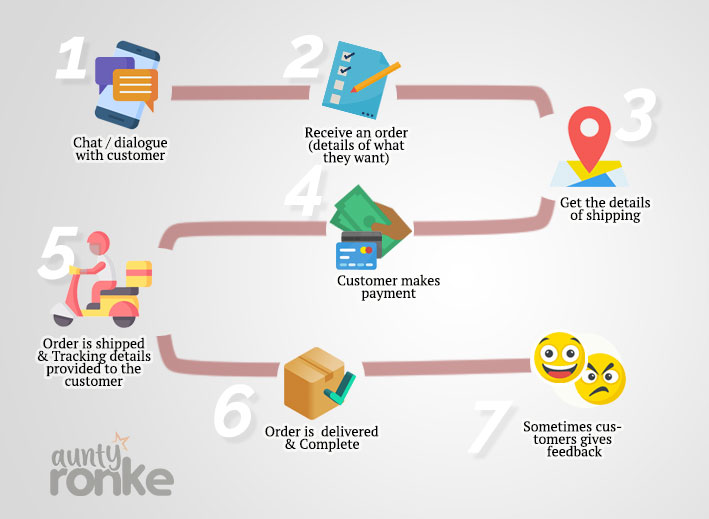 This from what I have experienced, is what most online business owners do. At the end of the week, some actually keep records of their sales in a record book or  (for the slightly "techy" ones) use a spreadsheet like Excel or google sheets. 
While this is a step in the right direction, it is not an effective system that will make you money even while you sleep. You still have to interact with customers else you will not make sales. While this conversation is essential to maintaining customer relations, it is not essential for sales.
When a customer comes in and places their order this is what should actually happen;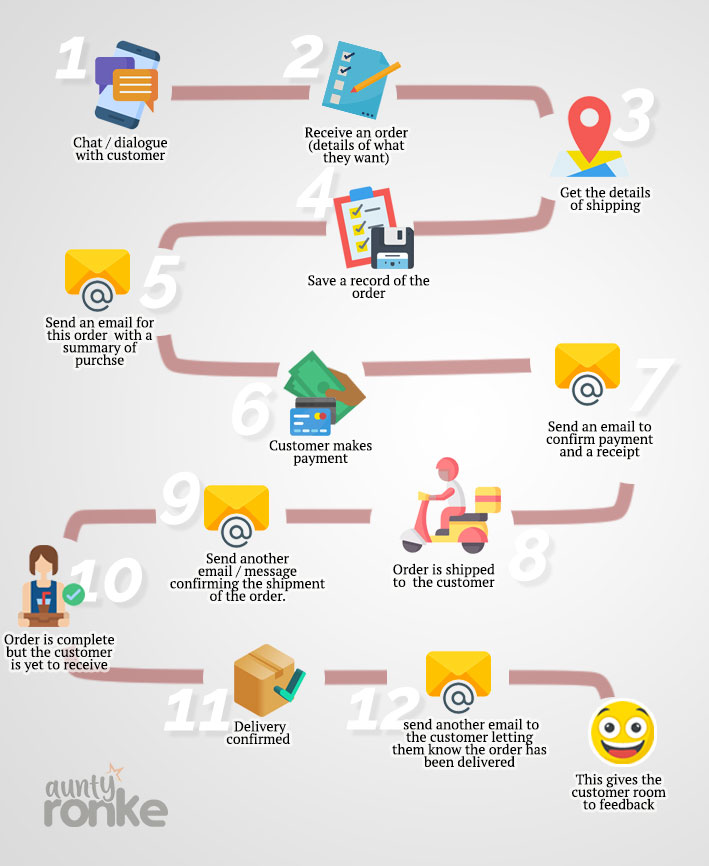 I know that by now you are wondering if anyone even has the time for this but the truth is this is one of the secret to huge sales – treating your customers like gold by following them through with their purchase until it is delivered to them and even after.
Customers love vendors who carry them along like this and also check up on them, it gives this feeling of importance and being valued. They will definitely never forget you.
What if I told you Aunty Ronke's eShop can help you send all these automatically and without any extra stress to you? All you need is the eShop kit. Click here to get it !
In this age you don't have to do all that work manually, this is where the AuntyRonke's eShop comes in, it does all that work for you like magic, It takes care of all the steps from 4 to 12 as I listed above for you and that's why it's called "the system".
Always communicate with your customers every step, never leave them in the dark !

auntyronke
Thankfully, this system does all this for you. Do this and see if your sales don't triple even in less than 90 days. Click here to get your own eShop now